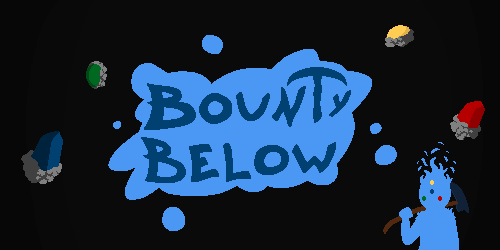 Bounty below
Welcome back everybody, glad you're still interested in my game!
I've been working harder than ever trying to get these updates out as fast as I can. Hopefully it won't be too long before the game's full release! Now what exactly is v0.4?
0.4
Stats screen
I added all the stats that came to mind, but if you feel anything is missing or out of place, let me know!
297 Achievements
Quite a lot! They aren't just for show either, they give you bonuses!
Credits screen with version history
Completely revamped crafting system
Misc
Hopefully made crafting easier to understand along with the revamp
Made pure ore upgrades better
You can no longer buy pure ore upgrades when they're maxed out
Fixed a serious bug with chest items
Made sure the only noises you hear when out of focus are chests dying and unit crit orbs
Made bosses quite a bit harder (Maybe too much?)
Major item balancing
Crit orbs have effects now
Fixed an ancient bug that made it seem like you were getting less ore than you were
Files
Bounty Below (Windows)
40 MB
Jul 06, 2017
Bounty Below (Linux)
42 MB
Jul 06, 2017